The Glow Morning Show
---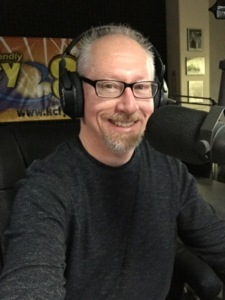 GOOD MORNING TO YOU!!!
I count it a great privilege to be on the air every morning!  I mean, let's face it, I've got a pretty important job to do each day here on the Glow Morning Show.....I've got to get you up!
Not only that, but I want to help you start your day the right way.  I start with great music to inspire and encourage you.  Then I get into God's Word and pray with you.  We hit some great topics, give away amazing prizes and laugh at every opportunity!
Yes its BIG job but somebody's got to do it...I'm just glad I get to!
HEARTLIGHT VERSE, THOUGHT & PRAYER -9/21/17 
"Neither this man nor his parents sinned," said Jesus, "but this happened so that the work of God might be displayed in his life." — John 9:3
Thought: Let's ask God to help us view people through the eyes of Jesus so that we will see them as people in whom the work of God needs to be done. And just what is this work of God? Well, Jesus answered that question this way: To believe in the One he has sent! (John 6:28-29)
Prayer: Father, please help me see the people around me as Jesus does. I want to see your work done in their lives, so please give me patience with those who are rude, tenderness with those who are hurting, and boldness with those who are ready to hear the Good News of Jesus. In the name of Christ Jesus I pray. Amen.
The Thoughts and Prayers for Today's Verse are written by Phil Ware. You can email questions or comments to phil@heartlight.org.
---
Disaster Relief for Hurricane Harvey & Irma Victims  (828)-262-1980
www.samaritanspurse.org
or Mail your donations to:
Samaritans Purse
PO Box 3000
Boone, NC 28607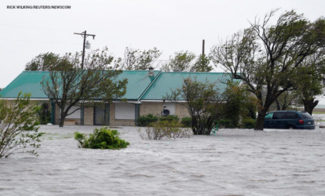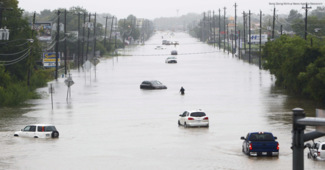 ---
7 Things a Daughter Needs from Her Father - 9/20/17
When my daughter was younger and feeling down or insecure she would crawl into my lap. Then she would nestle her head in my chest. I would wrap my arms around her. Then I would tell her I loved her and she would always let out a deep relaxing exhale. It's as if all those things that were weighing on her left her shoulders. It still happens, but now that she has gotten bigger she more cuddles up next to me, but when I tell her I love her she still lets out the same calming breath.
As a girl grows up, men will come in and out of her life, but the one man who will always be there is her father. The father-daughter relationship plays a vital role in his girl's journey to adulthood. Below are 7 things a daughter needs from her dad.
1. She needs you to be involved.
A daughter needs her father to be actively interested in her life. "Actively interested" does not refer to the second-long conversation that sometimes happens between a father and daughter when he asks how her day went and she replies with one word. A father should participate in his daughter's hobbies and activities by displaying interest. For example, if she is interested in collecting coins, take her to coin shows. Use the Internet to learn about rare coins and talk about them. Is your daughter talented in the any sports, such as volleyball? Whether she wants to play or just enjoys watching the games, become an enthusiastic fan and supporter! Show your daughter that you are interested in her life by learning more about it and trying to become a part of it.
2. She needs you to demonstrate a healthy marriage.
The first relationship a daughter experiences is the one between her mother and father. If her father disrespects his wife with physical or emotional abuse, a daughter might come to believe that is the expected relationship with a husband. However, a father that displays physical affection, respect, and a true partnership with his wife provides an incredible example that his daughter will want to mirror in her own life.
3. She needs you to support her.
Even though a father may not always agree with his daughter, she needs to know you will support her. When a father fully and wholeheartedly supports his daughter, she will develop strong self-esteem and a positive self-image. This doesn't mean that you always have to agree with her, but show her that while you might not agree with a choice she is making, you will always believe in her as a person and have confidence in her abilities.
4.  She needs to trust you as a confidante.
When your daughter does come to you and discusses personal issues and problems, she needs to know that you will treat them with respect and confidence. They shouldn't become dinner-table conversation with the rest of the family.
5. She needs your unconditional love.
Just as our Father in Heaven demonstrates unconditional love, fathers on earth need to display this as well. Unconditional love requires that a daughter knows no matter how badly she messes up, her father will be there, not to ridicule and demean but to forgive.
6. She needs a strong spiritual leader.
A father should be the spiritual head of a household and should take charge of his children's religious education. Pray with your daughter! Don't be shy about bringing the Lord into your conversations with her.
7. She needs a positive role model.
Many daughters today lack a positive male role model in their life. A father is the first man in a girl's life that she will intimately know. Her father sets the standard for all other men in her life, and a positive role model will help her choose a good husband in the future. Take a moment for some self-reflection. Are there any habits you need to break? Are there some areas of your own life that could use a "spiritual overhaul" and prayer? When your daughter sees that you are willing to examine your own life and make changes when necessary, you provide the best example she could ever have of accepting responsibility for her actions.
---
TOP 10 USED CARS CLASSIFIED TRANSLATIONS - 9/19/17
MUST SELL... before it blows up.

RUNS FINE... I was going to say "runs excellent" but I had a last minute attack of conscience.

WELL-MAINTAINED... I changed the oil occasionally.

LOOKS LIKE NEW... just don't try to drive it anywhere.

ALL ORIGINAL... I never had anything fixed, adjusted, or replaced.

NEEDS SOME BODY WORK... was side-swiped by a Winnebago.

LOADED WITH OPTIONS... each one more troublesome than the next.

PROJECT CAR... doesn't run.

LOTS OF POTENTIAL... doesn't run.

NEEDS MINOR REPAIR... doesn't run.