Addictions
---

New Life Counseling provides Christ-centered, Biblically-based counseling for individuals, couples, families, teenagers, children, pastors and ministry leaders. We provide affordable supportive counseling in order to "come alongside" individuals who are struggling with life's most common difficulties. Bilingual and multicultural counseling are also available.
To learn more about New Life Counseling and our services, or to find a counselor/location near you, visit NewLifeAZ.org or call (800) 678-0648.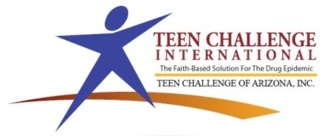 To provide youth, adults and families with an effective and comprehensive Christian Faith-based solution to life-controlling problems in order to become productive members of society.
Teen Challenge of Arizona endeavors to help people become mentally sound, emotionally balanced, socially adjusted, physically well and spiritually alive.
Toll Free (800) 346-7859
www.tcaz.org