Book/DVD Reviews
---
Book Reviews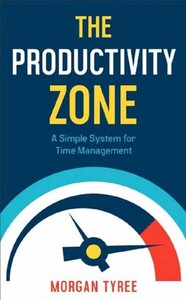 THE PRODUCTIVITY ZONE:
A Simple System For Time Management
Author: Morgan Tyree
Binding Type:  Paperback
Publisher:   Revell
ISBN:  978-0-8007-4256-0
Retail Price:  $9.99
From the Publisher:

Your Guide to Living More Fully and Less Frantically
· Author and entrepreneur runs the Morganize with Me
  blog and personal organization and time management
  business
· Contributes regularly to the blog Organizing Junkie with
  close to 200,000 unique visitors a month
· Offers a simple plan to help women create a
  personalized system of time management to conquer
  clutter and take back their time

We all get 24 hours in a day--but it never seems like
quite enough time, does it? Morgan Tyree wants to
help you take back your time with her proven time
management system. With energy and enthusiasm,
Morgan shows you how to organize and manage your
time so that you can make the best use of your most
productive hours. She shows you how to
· identify your most productive times each day
· regulate between essentials and nonessentials
· schedule your three time zones
· match your time zones with your capacities
· welcome the season of life you're in
· set achievable goals that align with your values

If you've struggled to find balance and direction in your
overloaded life, let Morgan's system help you discover
the freedom of less hustle and more harmony.

A FAITH THAT WILL NOT FAIL:
10 Practices to Build Up Your Faith When Your World Is Falling Apart
Author: Michele Cushatt
Binding Type:  Paperback
Publisher:    Zondervan
ISBN:  978-0-3103-5303-4
Retail Price:  $19.99 
From the Publisher:

Beloved author and Bible teacher Michele Cushatt offers ten practices to strengthen your confidence in God's daily presence and power and build a faith strong enough to endure even the toughest seasons.
Life can be hard. Although there are moments of beauty and goodness, more often than not, life is marked by fear, struggle, disappointment, and loss. And we don't know what to do with it. We've tried to find hope and security in various people and places--but each has proved unworthy of our trust. We need more. Something--or Someone--who won't fail us when our world falls apart.
In this book, beloved author and Bible teacher Michele Cushatt presents a better way. By exploring powerful personal, historical, and biblical stories of people of extraordinary faith, she curates and shares ten practices to help you deepen your confidence and certainty in the God who can be trusted with your worry, questions, confusion, and grief. As a woman who has been through immeasurable suffering, she writes with both deep compassion and practical insight as she guides you to:
Practice lament and process grief without guilt or shame
Understand what keeps you from trusting God and how to navigate doubt with truth
Learn simple ways to foster shalom and gratitude on a daily basis
Develop a fresh, eternal perspective that delivers both peace for today and hope for tomorrow
Savor daily "faith-builder" practices to strengthen your confidence in God's love and purposes for you, no matter what happens
There is hope in your hardship and a God who is both with you and for you. These ten practices point the way to the only One you can truly trust, and ultimately, to a faith in him that will not fail.

NEXT GEN FAITH:
12 Spiritual Practices For Youth
Author: Jeff Grenell
Binding Type:  Paperback
Publisher:  Whitaker House
ISBN: 978-1-64123-922-6
Retail Price:  $18.99
From the Publisher:
When the Son of Man comes, will he find faith on earth?
(Luke 18:8)
Jesus's question is one that should bother all Christians. The number of faithful teenagers in America has been diminishing from one generation to the next. Today, ninety-six percent of those born between 1998 and 2013 don't believe in the Bible, absolute moral truth, or a supreme, loving, all-powerful Creator. They don't even believe in the concept of sin.
We have failed the biblical command to pass our faith from one generation to the next.
Yet youth specialist Jeff Grenell believes this trend is reversible. In fact, he says, once we stop doing youth ministry in a Nickelodeon way for teenagers living in a Stranger Things world, we will see the spiritual awakening we've been praying for.
Next Gen Faith: 12 Spiritual Practices for Youth is designed to provide key steps for spiritual formation for Christian adults who work with youth as well as families, teens, and young adults seeking such a resource. With group discussion outlines written by youth leaders, it includes foundational, outward, and inward disciplines with the goal of drawing people closer to our awesome, powerful God.
Next Gen Faith captures the essence of what's needed to raise godly young people who will become tomorrow's leaders, offering pointers for youth ministries based on theology and discipleship.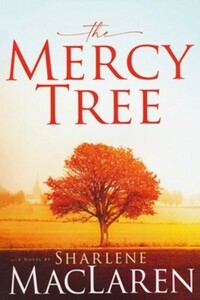 THE MERCY TREE: A Novel
Author: Sharlene MacLaren
Binding Type:  Paperback
Publisher:   Whitaker House
ISBN:  978-1-64123-956-1
Retail Price:  $16.99
From the Publisher:
In 1955, well-respected pastor Henry Griffin knows scandalous affairs are never talked about and divorce is rare. When a letter arrives that could upend his career and break up his beautiful family, the secret about his time stationed in Japan begins to unravel. Is there room for gentleness, faith, and redemption under the Mercy Tree?
336 pages, softcover from Whitaker.

HOPE RISING: Messianic Promise
Author: Jeffrey D. Johnson
Binding Type:  Paperback
Publisher:    WIPF & STOCK
ISBN:  978-1-6667-5574-9
Retail Price:  $22.50
From the Publisher: 

Jeffrey Johnson has created a literary tapestry that weaves together smaller sections of individual biblical puzzles that seemingly stood alone. If you have been searching for how the Bible fits together and have been overwhelmed by the complexity of the puzzle pieces, this book will take the black-and-white pieces of the Bible and turn them into living color. Join him in the life that God desires for you as you eat and drink from the oasis of Hope Rising: Messianic Promise!
Save
Save
Save
Save
Save
Save
Save
Save
Save
Save

DWELL: 90 Days At Home With God
Author: Sandra Byrd
Binding Type:  Paperback
Publisher:   Our Daily Bread
ISBN:  978-1-640770-227-1
Retail Price:  $16.99
From the Publisher:
Discover God in the details of your home and garden.
Join Sandra Byrd on a 90-day journey as she draws inspiration from do-it-yourself projects, gardening, home decor, and more, and then pairs each story with biblical insights that nurture gratitude and deepen faith. You'll love the earthy look of this devotional with a scattering of full-page photos and full color throughout, this warm, inviting devotional will feature beautifully on a nightstand or coffee table and provide fresh encouragement for the soul.
See your home and day-to-day habits in a new way.
At home with God, Sandra Byrd shares biblical insights and reveals God's guiding hand in every detail of your day-to-day life. Warm, inviting photos of different aspects of home life depict the comfort, beauty, and delight with which God blesses our lives. Enjoy full-color photos that will spark creativity and make for a gorgeous display on your coffee table.