Encouragement
---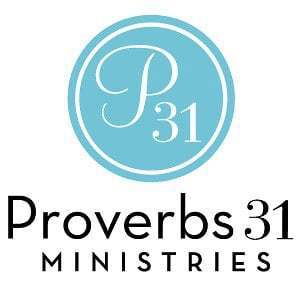 Proverbs 31 Ministries is a non-denominational, non-profit Christian ministry that seeks to lead women into a personal relationship with Christ. With Proverbs 31:10-31 as a guide, Proverbs 31 Ministries reaches women in the middle of their busy days through free devotions, daily radio message, speaking events, conferences, resources, online Bible studies, and training in the call to write, speak and lead others. We are real women offering real-life solutions to those striving to maintain life's balance, in spite of today's hectic pace and cultural pull away from godly principles. Wherever a woman may be on her spiritual journey, Proverbs 31 Ministries exists to be a trusted friend who understands the challenges she faces, walks by her side, encouraging her as she walks toward the heart of God.
Do you have words of encouragement to offer others? Post them here and we will use the most original encouraging words on our radio show--now heard on hundreds of stations in the United States. We will credit you, on air, as well.
In addition, if you have a life-changing story or words of encouragement to share with the world, please call us, toll-free, at 1-800-726-4150 (U.S. only, please). You can record your thoughts right from the privacy of your own home on our KTF Radio Share Line. We will play back the most inspirational stories on our global radio broadcast. People from some 80 countries will be inspired by your words and voice.