The
 

Glow Morning Show 
---
   
TGIM Thank God It's Monday!
Tracy will motivate you to have a positive outlook on Mondays, your upcoming week, life & most importantly your identity in Christ!
Let's Taco 'Bout It Tuesday!
This will be the day we hit topics that are a little tougher to talk about such as dealing with marriage, family, children, single, and our Christian walk in general.
What's Good Wednesday!
It's your midweek pep rally! Tracy talks about upcoming events in our community with special guest in the studio with us. She also want's to hear your praise reports because GOD IS GOOD ALL THE TIME, you never know who your testimony will impact. You can share your story by calling 928.317.8810, emailing tracy@kcfyfm.com, posting a video on social media and tagging us in it, or by stopping by the studio Monday - Friday 9am-1pm and we can record your testimony to air on our show.
Trending Thursday!
Tracy check's out the headlines in local, national, and social media news to keep you up to date on what's trending.  It's also the day we add new music and feature artist testimonies about their music. 
Feature & Flashback Friday!
This is a day of Fun! Tracy brings in special guest to interview and feature their testimony story, their family friendly upcoming events, or feature their non-profit. We also take you back to the old school with fun topics including giving our advice to our younger selves with our "Dear Younger Me" segment, hoping to impart words of wisdom and encouragement that we wish someone would have told us growing up.  We some times pick on our kids and the fact that they will have no idea what it was like to growing up with dial up internet and life before Google, Suri, & Alexa...
What's Good Wednesday & Feature Friday Guest 
Do you know someone we should have on our show to talk about what good things are happening in the community or maybe a Feature Friday guest to share their story or the story of their non-profit organization? Email Tracy@kcfyfm.com
Check out some of our in studio guest        
Going Gold the Month of September for Childhood Cancer Awareness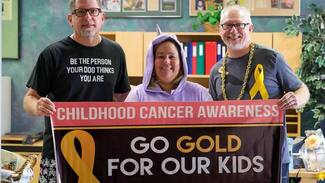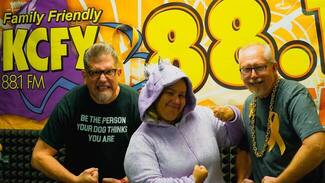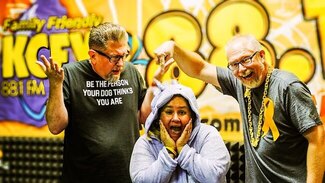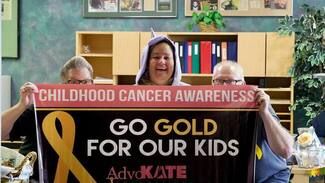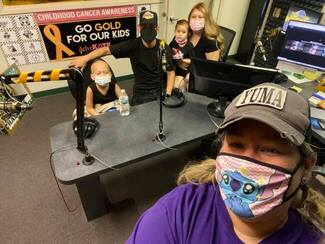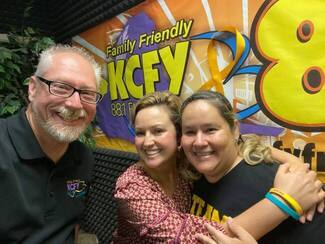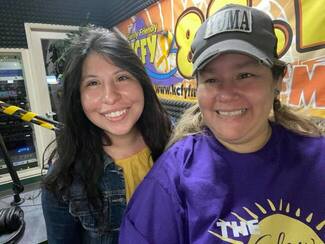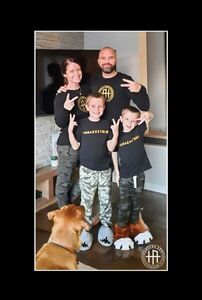 Nick Vujicic in the studio - 4/26/21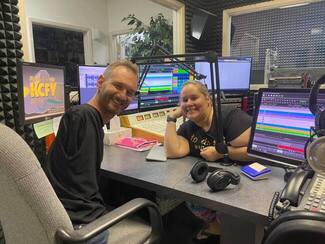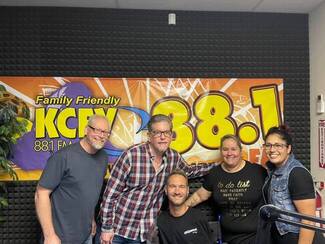 Check out who dropped into the KCFY studio! Nick Vujicic world-renowned speaker, best selling author, as well as the Chief Generosity Officer of Uncommon Giving & CEO of Life Without Limbs! 
Questions/Comments
Your feedback means a lot to us, feel free to send us your questions, comments, and prayer request to Glow Morning Show Connection