The
NEW 

Glow Morning Show
---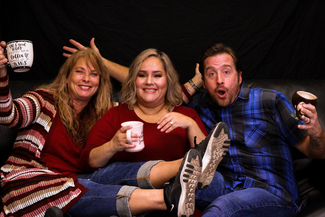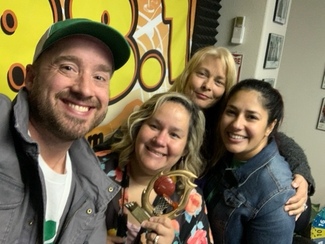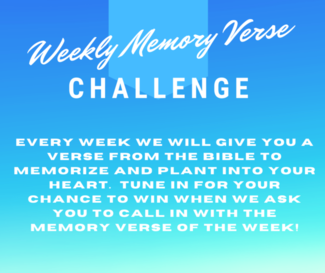 "Jesus Wept"
                         John 11:35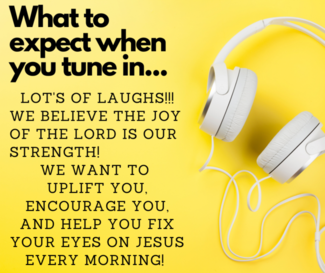 TGIM Thank God It's Monday!
We will motivate you to have a positive outlook on Mondays, your upcoming week, life & most importantly your identity in Christ!
Let's Taco 'Bout It Tuesday!
This will be the day we hit topics that are a little tougher to talk about such as dealing with marriage, family, children, single, and our Christian walk in general.
What's Good Wednesday!
It's your midweek pep rally! We talk  about praise reports because GOD IS GOOD ALL THE TIME, we also will talk about upcoming events in our community, and feature special guest in the studio with us.
Trending Thursday!
We help out the procrastinators who stress themselves out by waiting until the last minute.  We talk about topics of today and how they affect the Christian community. We have TikTok Challenges and do reality checks with the Boss to make sure we do our best to make the Glow Morning Show the best it can be for you our listeners. 
Flashback Friday!
This is a day of Fun! We take you back to the old school with fun topics including giving our advice to our younger selves with our "Dear Younger Me" segment, hoping to impart words of wisdom and encouragement that we wish someone would have told us growing up.  We some times pick on our kids and the fact that they will have no idea what it was like to growing up with dial up internet and life before Google, Suri, & Alexa...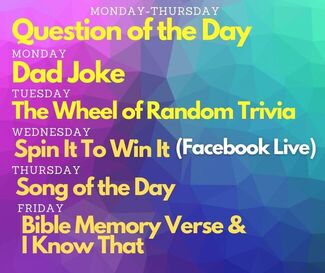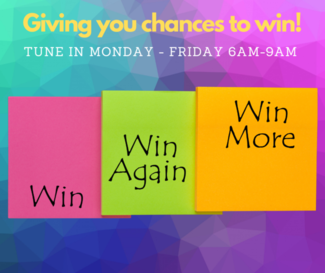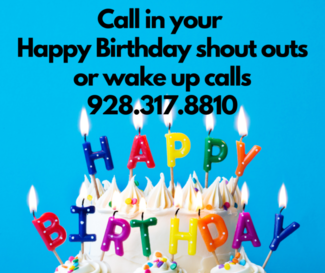 Our friend Hamish and his piper Johnny Boy love to do Happy Birthday Shout Outs & Wake Up Calls!  We also have our friend Michael Bubb-Le (not to be confused with Michael Buble') who does his rendition of Happy Birthday on-air for your loved ones special birthday shout out!
Call 928.317.8810, 6am-830am  
The last Friday of each month we will select a winner to receive that month's Birthday prize pack! Including a Balloon Bouquet from on NEW Sponsor Jeanie's Party Supply, a 30 Minute Game session from on NEW Sponsor DOSIS VR Games, Dinner from Holy Smokes, and Flowers/Plant/Cactus From
The Flower Mine!
(Prize Pack subject to change)
Busy Week in the studio- 3/15/21-3/18/21





     Team                Jade Bloomfield       Kari Tater            HBD Christina       HBD Brandon
God Willing      Savvy Momma Jade     HSO Yuma
Sarah Harman Memorial 3on3 Basketball Tournament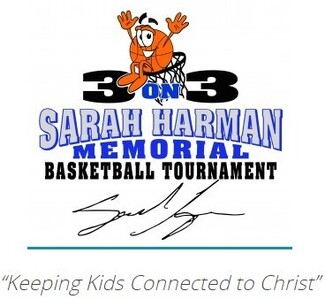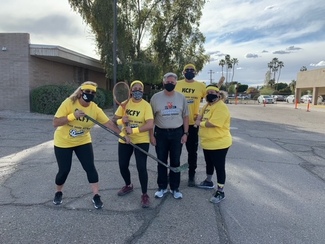 Thank you to Christ Lutheran Church for allowing us to participate in the Sarah Harman Memorial Basketball Tournament and thatnk you to team God Willing from the Crossroads Mission for being awesome sports as we attempted to make the ball in the basket.
Feature Friday  - 3/12/21 Special Guest Marilyn Garcia
Winner of the 2020 Regional Hispanic Heritage Youth Award
in Media & Entertainment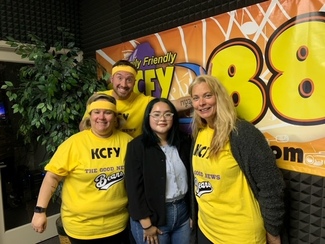 Flashback Friday Senior Year of High School - 2/19/21

Thank you to our special Flashback Friday guest Heather Compton (Brandon's Twin Sister)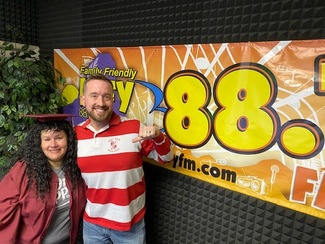 Sharing Some Love with Our Singles - 2/10/21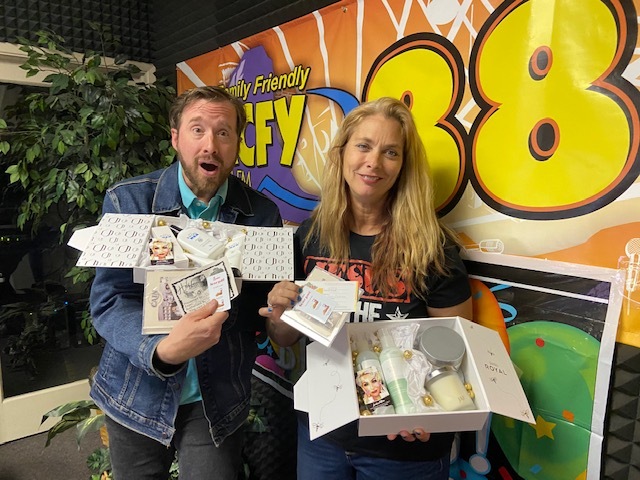 Thank you to our amazing & generous sponsors for helping us put together awesome prize packs for our singles!
For the Single Ladies 
"Spa Basket" from Jackie Alves at the Yuma Beauty Bar
Contains ginger sea salt body scrub, shower gel, massage lotion and spa candle. All are scented ginger sea salt.
($100 Value) 
Gift Certificate to Texas Roadhouse Yuma
Gift Card to Chick- Fil-A
Autographed Cain CD 
For the Single Men
"Men's Grooming Box" from Jackie Alves at the Yuma Beauty Bar
 Has face wash, aftershave, moisturizing lotion, sunblock. ($100 Value)
Gift Certificate to Holy Smokes Yuma
Gift Card to Chick- Fil-A
Cain CD 
---
2/15-2/19 Self Care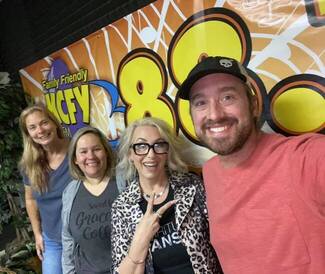 Thank you to our special in studio guest Jackie Alves from the Yuma Beauty Bar for helping us to remember God has given us permission to take a moment for self care.
 How do you take care of yourself, emotionally, psychologically, physically, & spiritually?

When does self care become selfish verses selfless?
How to respond when others don't understand your need for self care?
Self Care on a Budget
Senior Year Flashback, when we didn't think we had a need for self care. 
Speak Love Interview w/ Pastor Lacinda Bloomfield  - 2/10/21              
Speak Love Women's Conference Ticket Info
The 5 Love Languages - 2/9/21
On Let's Taco 'Bout It Tuesday, when there is a relationship breakdown it tends to be because you two are speaking two different love languages. 
What you consider a way to show love might not be your spouses idea of what love looks like.  We discussed the 5 Love Languages by Gary Chapman and encourage you to find out what your Love Language is and your spouses Love Language.
Take the quiz: 
t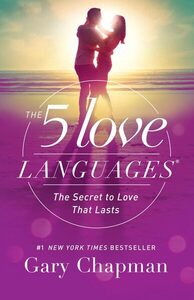 Questions/Comments
Your feedback means a lot to us, feel free to send us your questions, comments, and prayer request to Glow Morning Show Connection