Community Calendar
---
Back to Community Calendar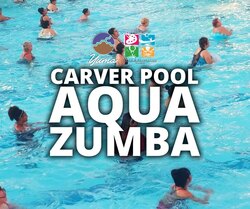 The City of Yuma's Aqua Zumba aquatics program will return in August, offering residents a way to get an invigorating workout while staying cool.
Aqua Zumba classes will take place 7 to 8 p.m. Tuesdays, Wednesdays and Thursdays beginning Aug. 3, 2021 at Carver Pool, 1250 W. 5th St.
Admission is a $5 drop-in fee per class, payable in cash only. Alternatively, purchase a 10-visit punch card for $40.
Combining the rhythmic music and dance steps of Zumba with the resistance of water, Aqua Zumba is a fun yet challenging workout. The water supports the body, leaving less stress on joints and muscles, while also helping to build strength.