Community Calendar
---
Back to Community Calendar
Dec
14
2022
6:00 PM
to 7:00 PM
Making Your Money Work for You; Yuma Main Library
Events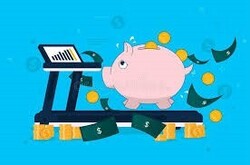 Learn about the benefits of saving through compounding! On Wednesday, December 14th, the Main Library will host "Making Your Money Work for You – Saving Through Compounding" at 6:00 p.m. Participants will learn about compounding interest, how it works, and what to look for when using savings accounts. A discussion on the pros and cons of using online banks, versus using local banks and credit unions, will follow the presentation. There is no charge to attend.
The Main Library is located at 2951 S 21st Drive.
For more information, call (928) 782-1871.