Community Calendar
---
Back to Community Calendar
Dec
31
2022
12:00 PM
to 12:00 PM
Protecting an Age of Innocence: Enough is Enough
Events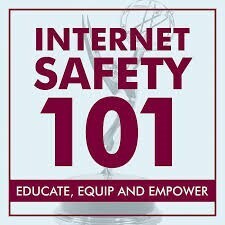 About Internet Safety 101®
Enough Is Enough®® understands that internet safety is a shared responsibility between the public, the technology industry, and the legal community. However, parents remain the 'first line of defense' in protecting their children against internet safety dangers. As the nation's leading internet safety organization since 1994, Enough Is Enough responded to this call for action by creating Internet Safety 101SM.
Internet Safety 101SM remains the only comprehensive resource available to address a myriad of threats children and teens encounter in the digital world, providing safety information, tools, and preventative solutions to tackle these dangers head on. While technology is ever-changing, the basics remain the same when it comes to internet safety. InternetSafety101.org is kept up-to-date with the most current information and resources on internet dangers and safety solutions.
Foor more information visit www.internetsafety101.org